Conceptual model of JIMS was formulated under the auspices of Sri Sri Sri Tridandi Srimannarayana Ramanuja Chinna Jeeyar Swami to serve the rural and underserved population of Ranga Reddy district one of the fastest growing districts of Telangana. JIMS operates on a patient centric integrative model providing comprehensive primary care at affordable cost. Guided by patients' need, JIMS's clinicians customize the treatment based on integration of Homoeopathy, Ayurveda and Modern medicine. This approach helps effective coordination between different schools of medicine to provide rational and cost effective results.

Our Facilities
80 Bedded Hospital

Consultation Rooms

Modern Bedside Equipments

Operation Theaters
Out-Patient Department

Radiology

Dental

Emergency Ward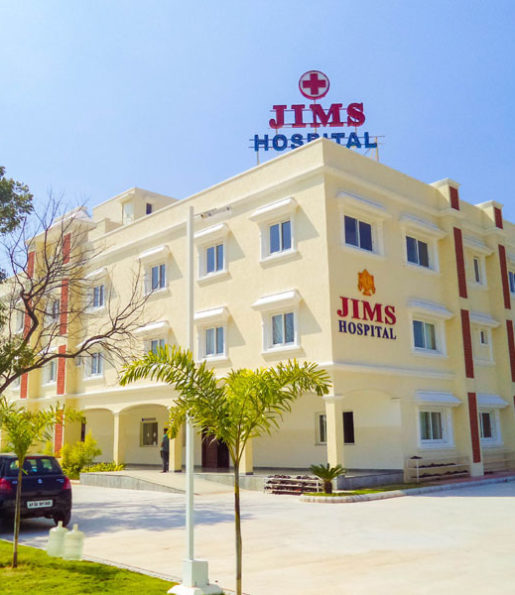 Homoeopathy
Holistic approach to health under our homeopathic experts aims at caring for the mind-body and soul of the patients. We offer comprehensive care to a patient that is curative, palliative and rehabilitative based on the nature of the illnesses. Get treated the gentle way and move towards the permanent restoration of health with homeopathy.

Ayurveda
Ayurvedic treatments comprises of consultation with skilled doctors with affordable and effective ayurvedic treatments. You can avail the benefits of the 5000 year old medical science that includes the use of natural base medicines with its enriching benefits.

Modern Medicine
Modern medicine offers state of the art surgical care to patients. The team of highly skilled doctors cater to the patient requirements with their expertise. Emergency care and timely management facilitate efficient and effective patient management.