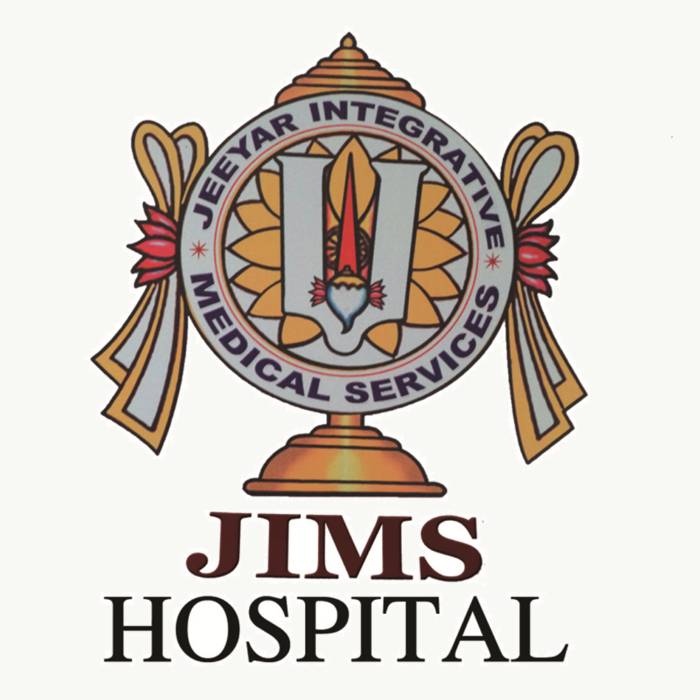 Conceptual model of JIMS was formulated under the auspices of Sri Sri Sri Tridandi Srimannarayana Ramanuja Chinna Jeeyar Swami to serve the rural and underserved population of RangaReddy district one of the fastest growing disrtict of the state. JIMS, a not for profit organization operates on a patient centric integrative model providing comprehensive primary care at affordable cost. Guided by patients' need JIMS's clinicians customize the treatment based on integrative approach. This approach helps effective coordination between different schools of medicine to provide rational and cost effective results to a cost sensitive rural community.
JIMS adopts a Holistic approach to health, caring for mind,Body and soul of its patients. It offers comprehensive care to patient through its wide range of services which go way beyond primary care and patient get curative,palliative and rehabilitative care based on the nature of their illness. JIMS like the traditional trust worthy "Family Physicians" is fast becoming popular as a to-go "Family-Hospital" in a rural setting offering much more than just primary care.
JIMS, inaugurated in February 2013, is a hospital with modern diagnostic facilities, inpatient and outpatient department. it has a pleasant ambience and fulfills the norms prescribed by Central Council of Homeopathy and AYUSH-New Delhi for teaching hospitals. It has received encouraging response from the community, close to 300 patients from all religious faiths visit hospital daily, thus provide ample clinical material to the students seeking admission to(BHMS) Bachelor of Homoeopathic Medicine & Surgery course.
The Hospital has 24 hrs. Emergency services with an ambulance facility.There are two state of art,fully equipped operation theaters with facility to perform General, Laproscopic, Gynecology and Obsterics and Orthopedic surgeries. Hospital has male and female general ward and special rooms to cater to all class of patients.The ward is equipped with modern amenities like central oxygen and suctions facilities, double surface phototherapy and pediatric warmer to handle neonates.
The diagnostics wing comprise of fully Automated Clinical Laboratory, Radiology, Electrocardiography, Sonography, 2D Echocardiography and Doppler studies. All these services are offered at charitable rates.
JIMS Hospital is located on the Hyderabad-Bengaluru Highway, just about 10 km from Shamshabad International Airport. JIMS is an 80 bed hospital with two high-end operation theaters. JIMS Hospital is also equipped with a Trauma Center to deal with any casualties. JIVA is a registered public trust working in the field of Vedic science, Education and Public health. Sri Sri Sri Tridandi Srimannarayana Ramanuja Chinna Jeeyar Swami and JIVA trust are firm believers of Homoeopathic science, its efficacy, safety, and cost effectiveness.
To provide access to affordable quality care to needy, using Integrative medical services.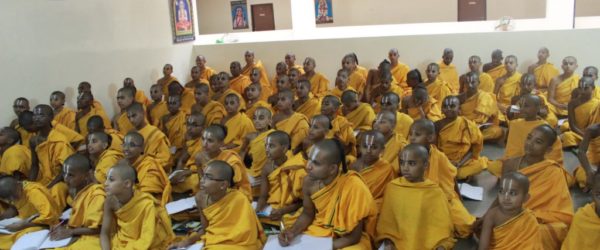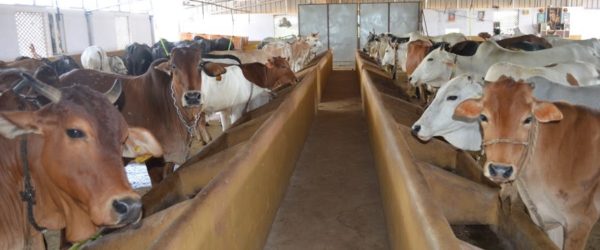 Jeeyar Integrated Vedic Academy (JIVA) is a registered public society working in the field of Vedic science, Education and Public health. JIVA is registered under Andhra Pradesh(Telangana Area )Public Societies Registration Act-2001 with an objective to provide affordable health care to the society especially the under privileged.
JIVA is inspired and blessed by Sri Sri Sri Tridandi Srimannarayana Ramanuja Chinna Jeeyar Swamiji, an acclaimed Vedic pontiff, with a remarkable ability to explicit Vedic traditions in universal terminologies. He is one of the most adorable and loved saint of modern era, spreading the message of "Universal Brotherhood and Well-being".
Swamiji and JIVA trust are firm believers of Homoeopathic science, its efficacy, safety, and cost effectiveness. In the view of advancing its objectives of service in health and education the trust has built and operationalized 80 bedded homoeopathic Hospital in the name of Jeeyar Integrative Medical Services (JIMS) on its campus in year 2013.
JIVA campus is spread over 50 acres and in its campus accommodates a Vedic Academy, DivyaSaketham, NetraVidhyalaya- to provide degree education to blind students and a Gosala to nurture and protect cows of Indian breed.
JET USA, INC. was established in 1994, in the State of Illinois, USA as, a Non Profit Organization that is organized and operated exclusively for charitable and educational purposes. Objectives of JET USA are to foster learning in ancient vedic scriptures, provide guidance and tools necessary for good living practices to individuals and families & provide philanthropic services locally, nationally, and internationally. At the
moment JET movement has spread to Canada, Africa, United Kingdom & Australia.
Vikasa Tarangini, is a Non-Profit Service Organization established in 1992. There are more than 50 plus offices of Vikas Tarangini across India. Since its inception it took up many activities in which, thousands of volunteers rendered their invaluable services to the society. Organization works for environment & animal protection, promotes righteous living, facilitates understanding between different sections of society, provides help to poor and needy and implements community development projects.