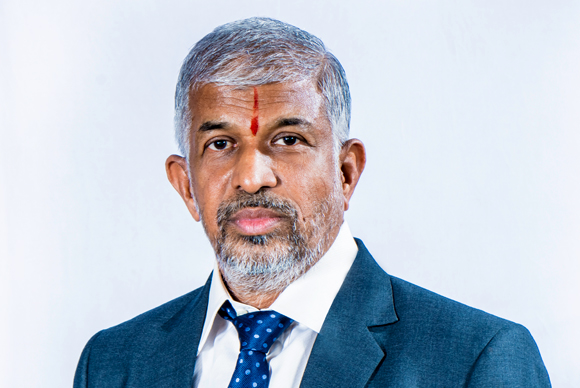 A Homoeopathic physician by training, a businessman by choice and a philanthropist at heart, Dr. J. Rameswar Rao, Chairman of the My Home Group, has always laid prominence to the spiritual quotient. The core of his business philosophy, "A firm's accounted profit does not reflect its true business performance," may sound baffling to many but then Dr. Rao, blessed with the Midas touch, is no ordinary entrepreneur.
The Journey of Dr. Rameswar Rao as a businessman began in 1981 with the establishment of My Home Constructions Pvt. Ltd. which has delivered 17 landmark projects across Hyderabad so far and a staggering 16million sft under construction. Later My Home Industries Pvt. Ltd. was established in 1998 with acquisition of a cement company, which in a span of 18 years grew its capacity from 0.2 million to 10 million tons per annum under the Brand name of 'Maha Cement' .My Home Power Pvt. Ltd. and My Home Power Consultancy Services Ltd. are the other companies set up by Dr. Rameswar Rao for generation of power and offering consultancy services in the power sector.
Dr. Rameswar Rao is a prolific businessman and a great philanthropist. Though a successful industrialist and a visionary par excellence, Dr. Rameswar Rao is intensely human at heart and has great concern and love for all those working with him. The realist and the humanist have thus eminently blended in him. A doctor by profession he always thinks of giving back to the society something of lasting value for the people; thus the choice of health care and education field was made.
The spiritual guidance by His Holiness Sri Sri Sri Tridandi Srimannarayana Ramanuja Chinna Jeeyar Swamiji has enhanced the vision further and resulted in the inauguration of JIMS hospital in Feb 2013 and JIMS Homoeopathic Medical College in the year 2015. In the view of advancing its objectives of service in health and education, the JIVA trust has built and operationalized a hospital in the name of Jeeyar Integrative Medical Services (JIMS) on its campus to provide "low cost" affordable advanced quality medical help to the needy using the techniques of Homoeopathy, Ayurveda, Naturopathy, Unani and Allopathy. Dr.Rameswar Rao's vision is to expand rapidly in the near future to add other medical streams in the Medical College and become a renowned research institute in the country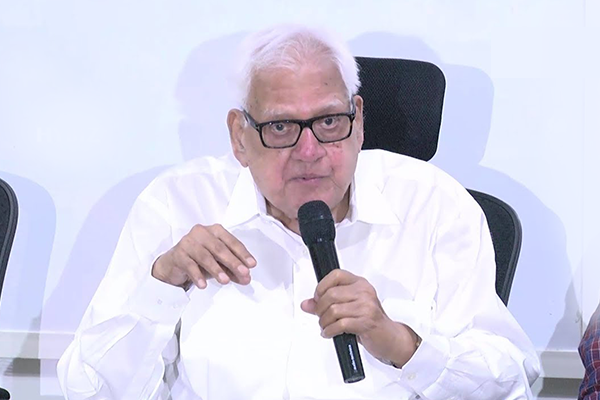 Dr. Pavuluri Chaudary is the pioneer and the backbone of JIMS Hospital. JIMS Hospital is the product of his passion and expertise in Homoeopathic. JIMS is Dr.Chaudary's brain child. He has inspired a lot of doctors to offer their services at JIMS. He continues to be the leading force behind Homoeopathic services and educational program at JIMS.
The Hyderabad School is the brain child of Dr. Pavuluri Krishna Choudary. He is one of the most eminent Homoeopathic Doctors in the country. Born on June 30, 1928, he graduated (B.Sc.) from A.C. College, Guntur, Andhra Pradesh. He went on to study medicine and completed his M.B.B.S. course from Andhra Medical College, Visakhapatnam.
He soon established a 30 bedded Hospital in Guntur and his practice flourished. However, he became very much interested in Homoeopathic having personally witnessed it's usefulness and potentiality. He soon wound up his Hospital and went to London to study Homoeopathic. This was indeed a very bold step and is indicative of his commitment to Homoeopathic. He studied under great master of Homoeopathic in London. To mention a few, he was fortunate to be taught by most eminent doctors like Dr. Marjorie Blackie and Dr. Elizabeth Wright-Hubbard.